Types of RO Membranes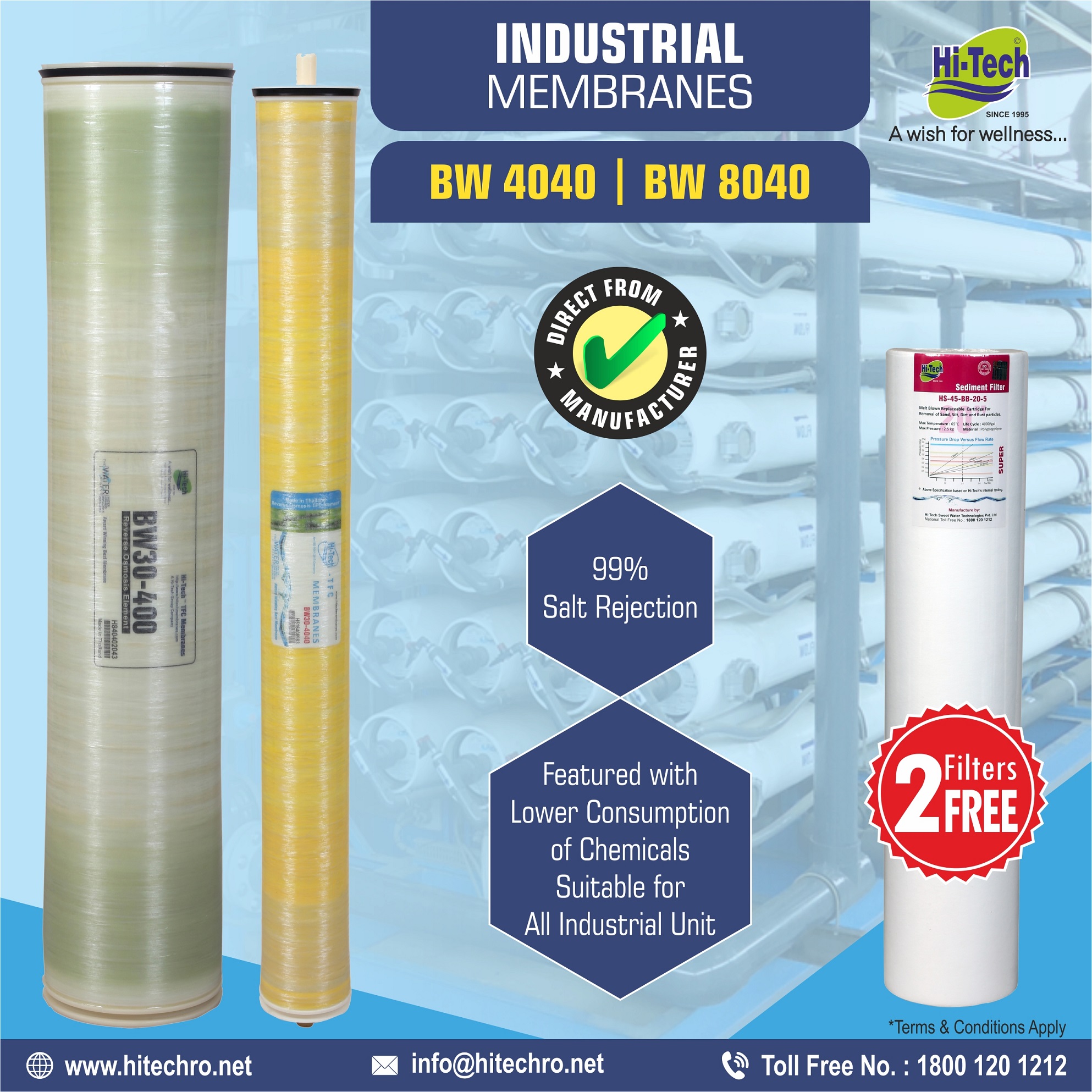 1. Importance of Membrane in RO:
Membrane plays a significant role in the water treatment process, wastewater treatment, water reclamation, and desalination applications. When water Pressure-driven to Microfiltration (MF), Ultrafiltration (UF) and Nanofiltration (NF) is used to remove a variety of contaminants from water and wastewater ( Prof. Dr. Chuyang Y. Tang, 2013). Nowadays these membranes are widely used in Industries, mini-commercials, and residential purposes.
2. Life of Membrane
Typically, membrane life is about to 3 years, depending on the nature of processing water. If processing water is has following
· Water influence
· Water Quality
· Level of contamination in water
· Chlorine in water
· Organic content in the tap water
· Frequency of operation
· Fouling from sediments
· Level of Chemicals and physical impurities
Regular service of RO maintains the life of membrane and protects your family.
3. Types of RO Membrane are Available
Hi-Tech has developed Many types of membrane available for different purposes. These are specially designed as per your need for residence, commercial and industries with different capacities. All the membranes are designed with advanced technology films to serve you better.

References
Prof. Dr. Chuyang Y. Tang, 2013. https://www.mdpi.com/journal/membranes/special_issues/water_treatment. [Online]
[Accessed 11 3 2019].