Reuse of RO Waste Water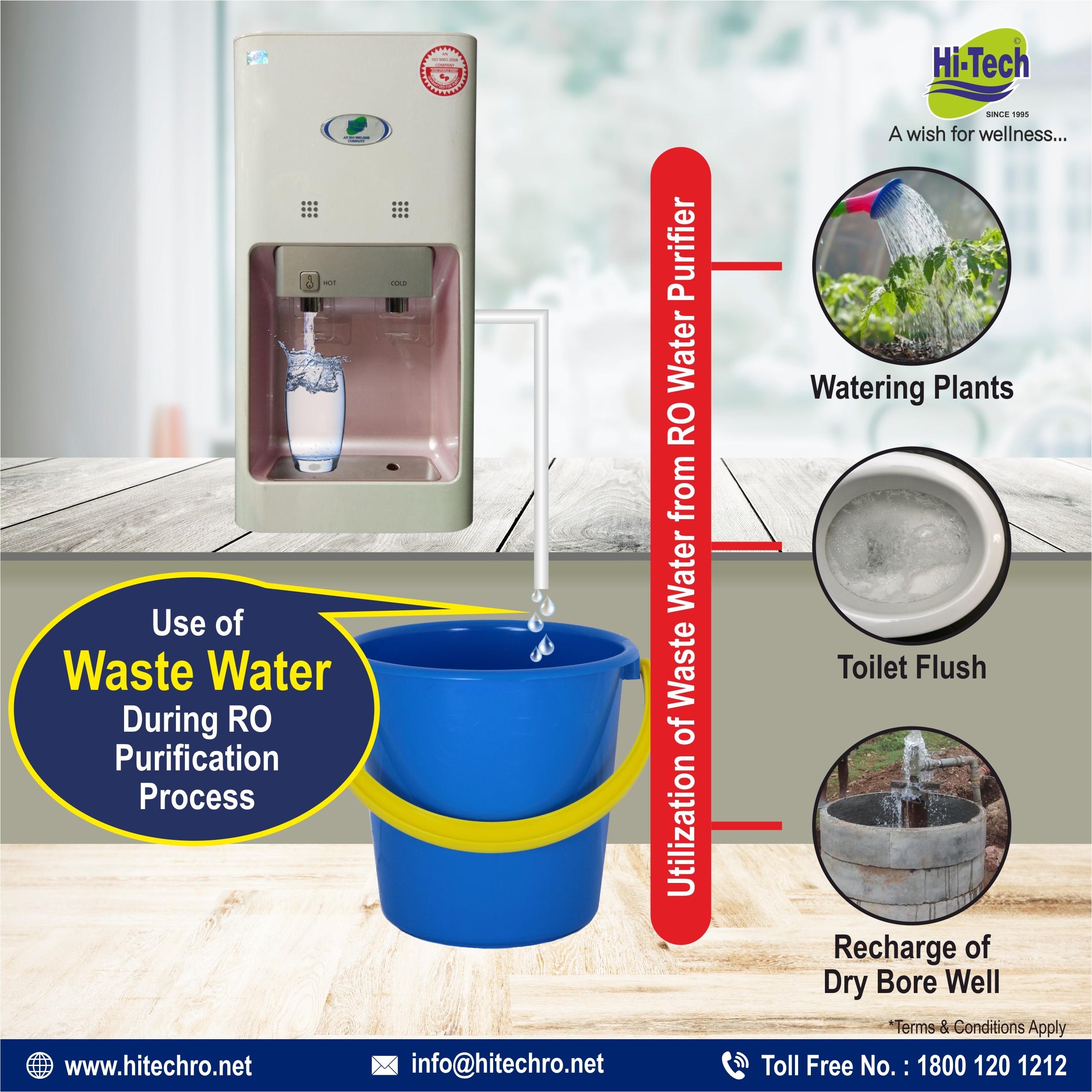 Unfiltered water can be the reason of water-borne diseases. RO filters water intensely provide us safe, healthy water and protect us from diarrheal, Cholera and many other diseases as well. There are many water filter techniques are available in the market Nowadays, but the RO technique provides most purified water. Membrane and other filters use in RO that filters dissolve impurities. During this process, impure water is filtered out. On the other side, its pullout rejection water knows as wastewater. The waste-water quantity depends on the impurity level in the water. This wastewater is not consumable whereas it can be used for other works. Before reusing wastewater it is advisable to check TDS level of wastewater. If in wastewater TDS level is extremely high then it might not be usable, if not then find the following ways to reuse RO filtered wastewater:

1. Wash vehicles:
A report indicates water use in a car wash on a driveway is a lot. Nowadays surface water level has already gone a level down; in such circumstances using normal water for washing your vehicle is not a good idea. Wastewater rejected from RO water purifier can be used to wash the vehicle. If the TDS Level is high then mix tap water to dilute it, this will lower down the TDS level.

2. Watering plants:
Watering plants is a great idea to reuse wastewater from RO purifier. TDS level of water applies here as well. If TDS level is not very high then it is advisable to use said wastewater for planting.

3. Household:
It is another great idea of using wastewater for cleaning kitchen utensils. Store wastewater in the kitchen in any bucket or tank and wash utensils with it.
4. Floor Mopping
Floor Mopping with said waste water can be easily done. Be careful of TDS level again, because it may leave salt particles and stain on the floor. So it is good to use this on alternate days and mix it with tap water.
5. Pre-rinsing laundry
If the TDS Level of water is normal then it can be used for laundry. Along with that keep in mind the facts about delicate fabrics. Nowadays the use of washing machines has increased. Though washing machine saves time and efforts but uses a lot of water. So in laundry also RO waste water is usable but not with higher TDS Level.
6. Use it in toilets
Wastewater from RO purifier can be used for flushing toilets directly. With a lower TDS level only it can use for cleaning toilets. With a higher level of TDS, it can leave stain marks and discolor bathroom floor and walls. So it is advisable to mix it with normal tap water and then use it.
7. Cleaning vegetables and fruits:
Fruits and vegetables can be washed with this water easily. It can be stored in a tank or bucket in the kitchen only and can be used on time. Again, only if the TDS level of water is not very much high if it is so then mixing it with tap water.
8. Boil Eggs:

Eggs can be boiled in this RO purifier wastewater but again in normal TDS level in the water,