How to Detox your Body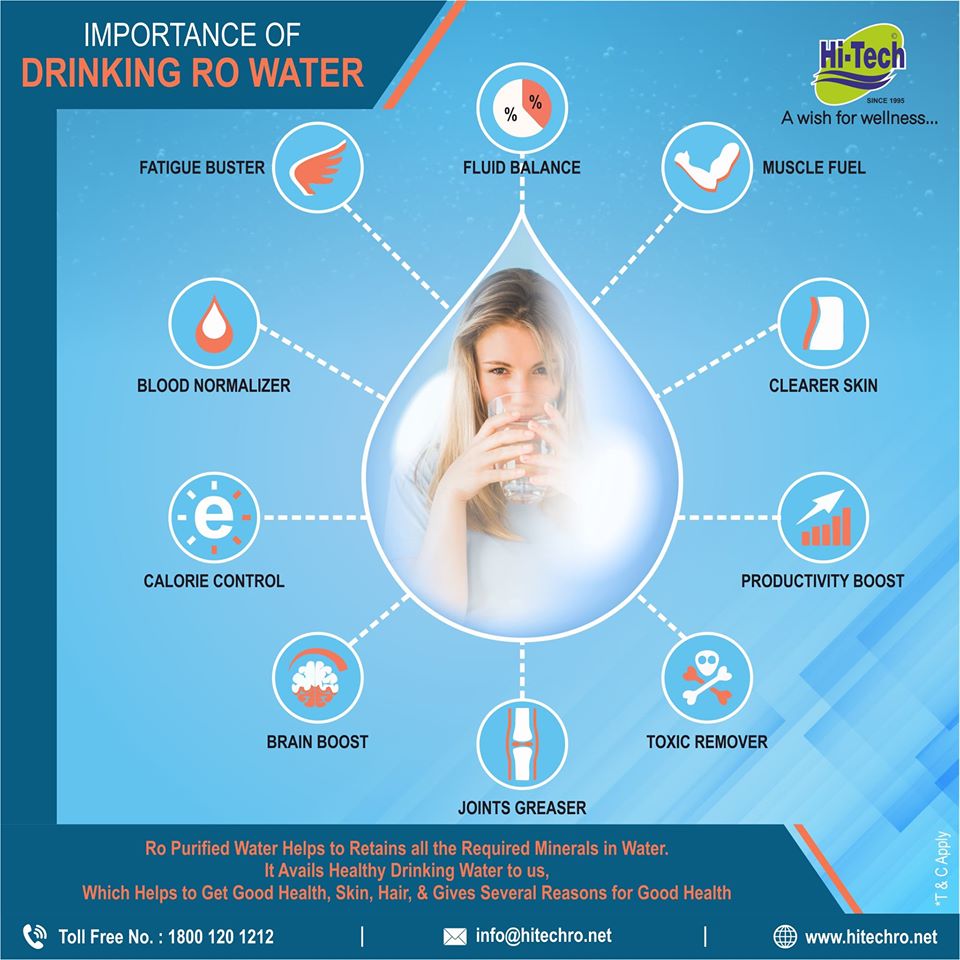 What is detox water?
Detox water, Water that has been infused with the flavor of fresh fruits, and herbs. The flavor of herbs and fruits in water can be made at home. It contains many healthy properties that help your body to get rid of toxins, improve energy levels, and most importantly helps to lose weight.
Use RO filter water to make detox water. It will be more beneficial, as the water will be without any turbidity. Water will be infused with the properties of fruits, vegetables, and herbs, they may have their own acidic properties hence in impure water it may give some side effects.
Some Popular combination recipe:
There are many recipes but the following are some of the popular recipes.
• Cucumber and mint
• Watermelon and mint
• Orange and lemon
• Lemon and ginger
• Apple and cinnamon
How to make detox water:
All the combination follows the same methods so you may choose ingredients as per your requirement.
Now you need 1-liter water and preferred combination. Chop them and add them to water. Now cover it with a lid and store it overnight and drink it for the next 24 hours.
Tips: 1. Water can be put in the fridge. 2. Use Glass or Plastic vessel, try to avoid steel vessel. 3. Hot or cold water is all your choice.
Benefits of drinking detox water:
1. Boosts Immunity:
We all know that fruits and vegetables are helpful to boost immunity. Vitamin C benefits our immune system when consumed on a regular basis; hence the body will get this nutrition and will start boosting immunity.
2. Weight loss:
Drinking water helps to lose weight and increases the metabolic system and by adding these nutrients to the water, it will work most effectively.
3. Improves digestive health
Water plays a crucial role in our digestion system, so to make it strong one should be always hydrated. Always prefer to drink enough water half an hour before having your meal and 45 minutes later after having a meal. Detox water increases the digestive system.
4. Improves mood and energy levels
Dehydration affects mood and energy levels. Drinking enough water daily improves your mood and keeps your brain active. Dehydration reduces concentration and makes your mood upset.
So start drinking enough water for a healthy and active mind.